…Connect to your unique brilliance and create the life of your dreams.
"Let go of who you think you're supposed to be; embrace who you are."
Brené Brown
…you have put yourself on hold for so long you don't know who you are or what you want anymore?
When you wonder, 'Is this it? Is this all there is?" There is a resounding NO
Do you want to have fun and access the joy others around you feel but just can't?
Do you feel guilty for wanting more out of life?
Do you feel empty and disheartened when you think about living the rest of your life?
Do you have a hard time figuring out what makes you happy?
Do you always put what you want last?
Know that what you want matters and that it's ok for you to prioritize your wishes and wants.
Find your life has meaning by reclaiming and finding new interests and passions.
Stop feeling guilty for wanting more and step into your power, so you can embrace life on your own terms.
Find peace and happiness within and be who you want to be.
Know your goals and dreams and be excited to start living them.
How Do I know this is possible?
Because I have been there. Here is my story…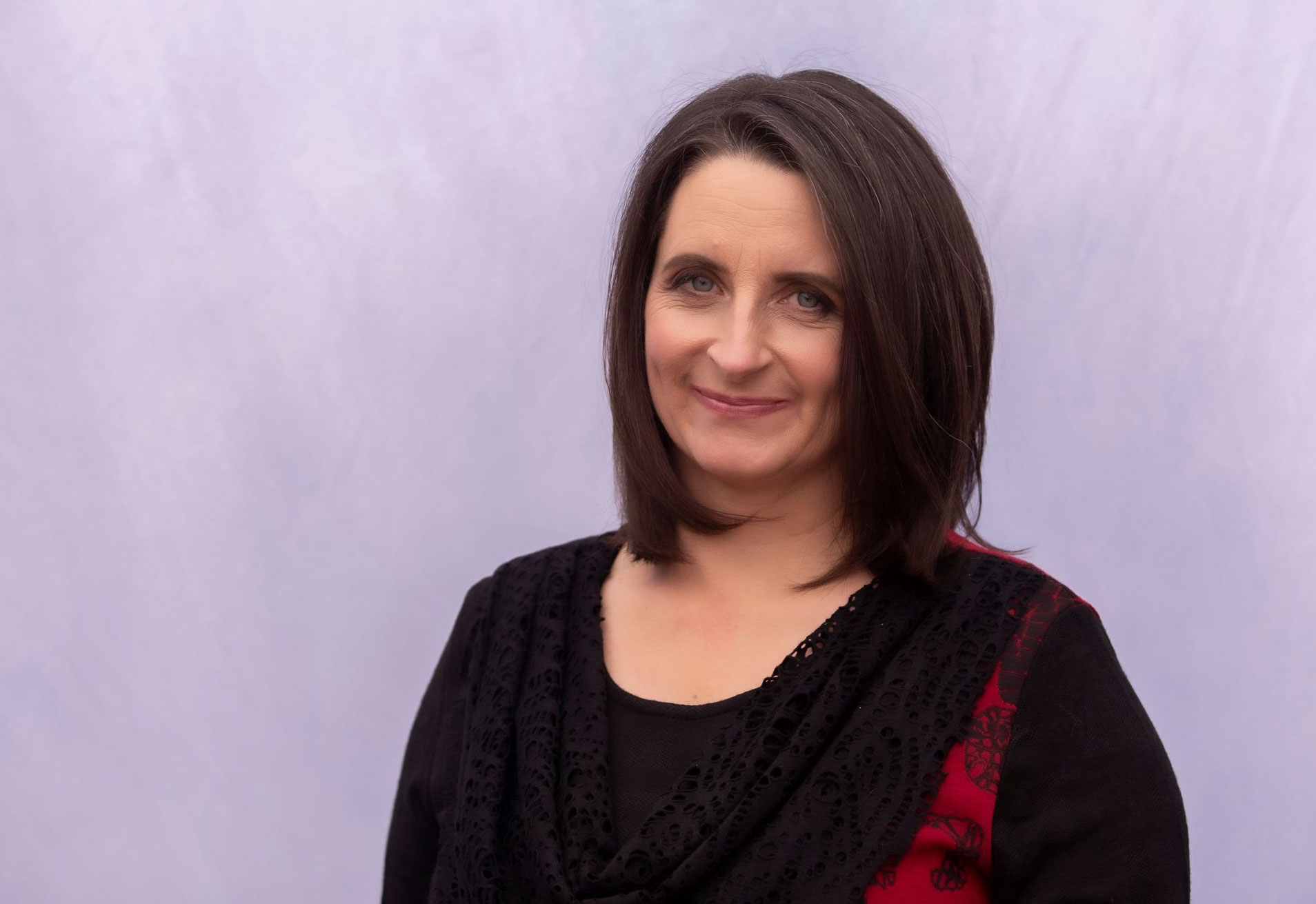 After my daughters left home, I realized I was lost. I would think, "Now what?" and nothing came to mind. When I would talk to someone about how I was feeling empty, and I didn't know what to do, they would ask me what I liked or wanted to do. I had no answer. It was devastating, and I felt so defeated. How could I not even know what I liked or what I wanted to do? But I didn't.
After sinking further and further, I knew I needed to do something. Well, that something turned out to be focusing on my health and fitness. But that small step started me moving me down my path, which led me to personal development, energy medicine, belief work, the metaphysical, spirituality and so much more.
But the best part, I now know what makes me happy, and I am finally embracing who I really am and showing it to the world. Plus, I am seeing my dreams become a reality.
Feeling lost and stuck is so common for women who have spent so many years putting other people's wants and needs before their own. They have lost sight of who they are and what we want. I know how disheartening that feels.

That is why it is my mission to help women reconnect with their true selves, what makes them happy, and what they want, so they can be excited about living their lives and accomplishing their dreams.
Want to know more about how to step out of the shadows, and reclaim your true self so you can live a fulfilling, Joy-filled life and SHINE?
Reclaim Your Joy and Purpose!
Discover the 5 Surprising Habits that are Holding you Back from a Fulfilling, Joy-Filled Life.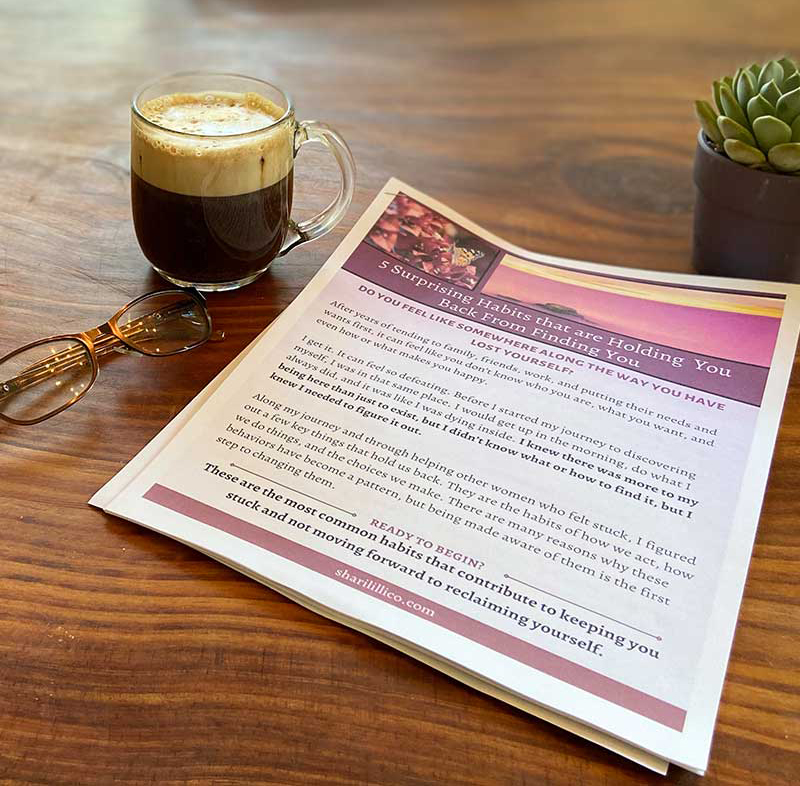 Are you ready to take a step and get started on reclaiming who you truly are? To be excited to get up in the morning and live your joy-filled life and go after your dreams?
Then I invite you to download this guide to help you discover 5 of the most common habits that are sabotaging your progress.
"I am defeating fear and staying in the present much better. The thoughts of "what if" and running scenario's through my head, I now stop as soon as they start to occur and that has been an incredible feeling of self-love! I love myself and have faith that I will continue to enjoy myself and be happy. It was amazing to feel the sensation in my body during the session and for Shari to say exactly where they were. She showed me a few meridian points to work on.
I am so appreciative of all the advice and clearings that Shari had done with me. She is a beautiful soul and I wish her many blessings."
"Working with Shari has been incredible. I went to her as a 'last resort' to get things moving and sort myself out!…
…I am so grateful for all the unraveling and aligning that happened via our sessions. Shari is gentle, kind, and direct and has true skill, insight, and a toolbag that she uses in her sessions that will undoubtedly move you forward and align you with your truth. I couldn't recommend her more highly as an authentic and intuitive practitioner."
Schedule Your Fulfillment Breakthrough Call Today!
This 30-minutes complimentary breakthrough session is to discover how I can support and empower you in your journey to a fulfilling, purposeful life.
I am here to support you every step of the way on your path to reclaiming your unique joy and brilliance!

"When we have the courage to walk into our own story and own it,
we get to write the ending."
Brené Brown